Because of the variable nature of our products, prices are not listed;
Call us at
973-716-0225

for more information; our phones are open 7 days a week — we will return calls up to 11:00 PM. Give us a call and together we'll decide the best solution for your seating requirements. To guarantee a perfect fit with no errors, online ordering is not available.

Thank you for your 17 years of patronage. We appreciate all your referrals and confidence, and look forward to serving you, your friends and family in the future. Thanks.
Billiard Table Pad Covers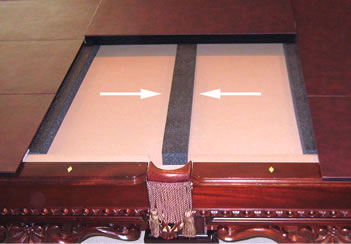 Our Billiard Table Conversion Top protects your investment from damage that could occur to the playing surface during the times your billiard table is not in use. Each billiard table pad is custom made to fit your particular billiard table.
Our pool table conversion tops come complete with high-density foam block supports to eliminate sagging. Simply throw a decorative cloth over the top and your billiard table can provide a large surface for a buffet style serving area or dining area.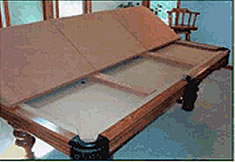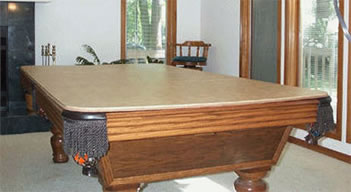 They are made in 3 pieces that fold in half or thirds for convenient, light-weight storage. 3 year warranty on materials and workmanship.
Now Billiard Tables Can Be Extended
Not only can we convert your billiard table to a functional table, we can even extend it to greatly increase seating capacity.This 54" by 94" pool table was converted to a 62" by 154" table that can seat up to 20 people and has increased space for serving trays and centerpieces.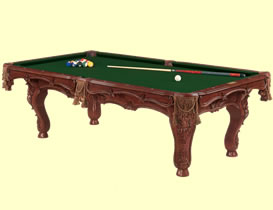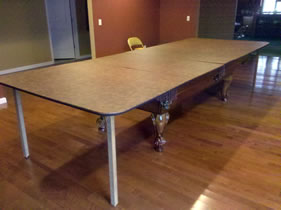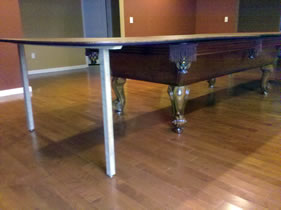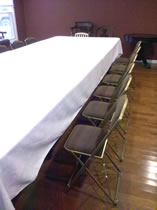 We have custom folding chairs, too!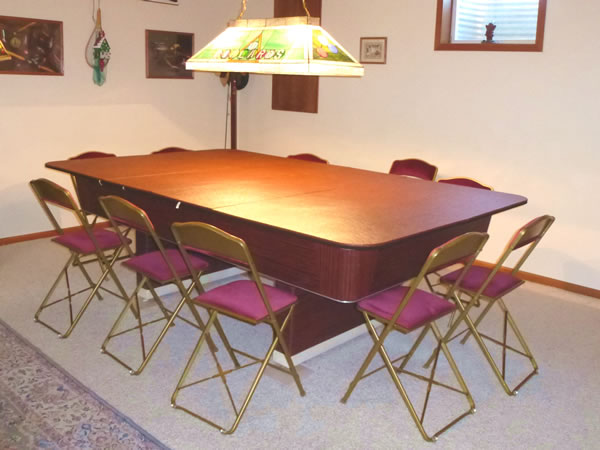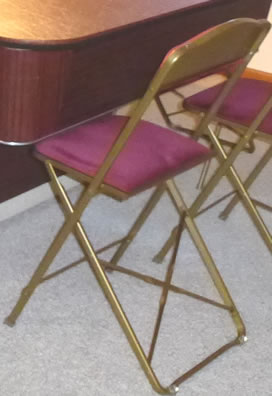 Phil, the custom folding chairs that you made for us that are 2" higher than normal are great! They make all the difference and obviously we use the top constantly.
Thanks,
Leo
Knoxville, TN
2 Considerations!!
If just being used for serving and other purposes, you'll be satisfied with the table top matching your table's contour. Move your mouse over the image below to see how this works: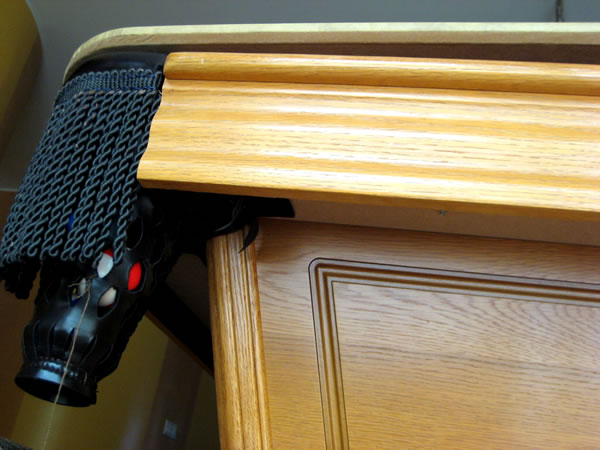 For dining purposes, you may wish to create a 5" ledge past your table's top to allow seating at the table with your knees underneath the table's top surface, as you would at a regular table: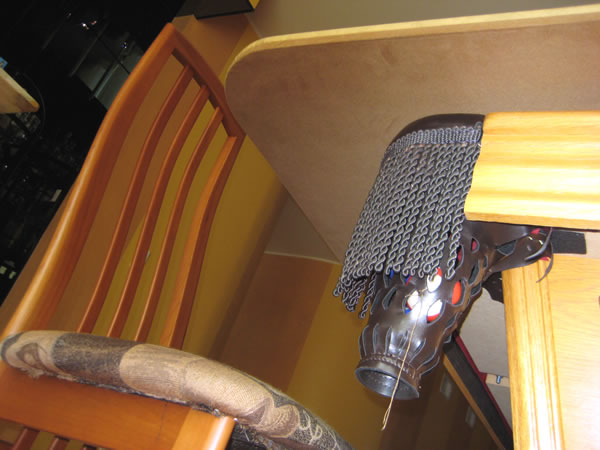 See what you can do when you add just a bit to the width and length of your billiard table. Here is the table before adding our extenders.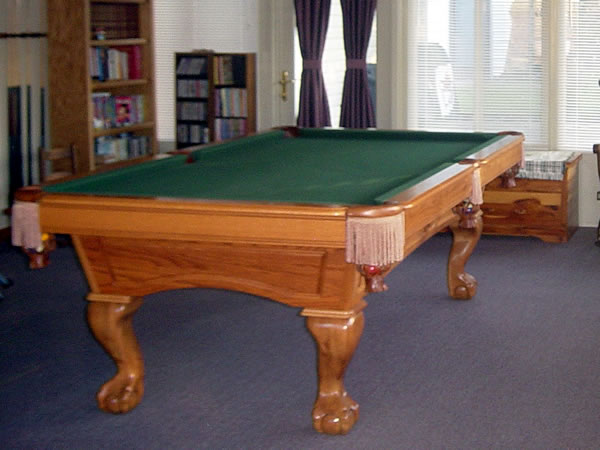 Now see what happens when adding just a few inches to the length and width with our billiard table extenders. Move your mouse over the picture below to see how the table now fits 12 people with plenty of space remaining.