Because of the variable nature of our products, prices are not listed;
Call us at
973-716-0225

for more information; our phones are open 7 days a week — we will return calls up to 11:00 PM. Give us a call and together we'll decide the best solution for your seating requirements. To guarantee a perfect fit with no errors, online ordering is not available.

Thank you for your 17 years of patronage. We appreciate all your referrals and confidence, and look forward to serving you, your friends and family in the future. Thanks.
Storage Bags for Table Pads and Table Leafs
Table Leaf Storage Bag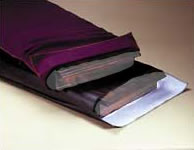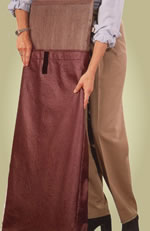 Keep your table leaves protected while not in use with our exclusive table leaf storage bags. Available in vinyl or flannel, in 18-inch or 24-inch widths, these storage bags are designed to fit any table leaf up to 48 inches long and will completely enclose one 5-inch apron leaf.
We do accept special order sizes for table leaf storage bags at an additional cost. The table leaf storage bags offer a practical and secure way to store your table leaves.
Table Pad Storage Bag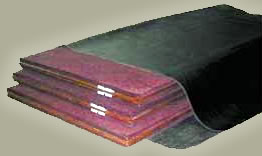 For convenient storage of your table pad set when not in use, we now offer a large 28-inch x 42-inch storage bag. The bag is constructed of black vinyl with a non-woven backing and styled very similar to our table leaf storage bag.